12 tricks of online romance scammers
The police have recently cracked down on an online romance fraud syndicate and seized a "12-step online dating guide" believed to be circulated within the group to showcase how to spot and ensnare potential victims. Let's take a look at the 12 tricks of online romance scammers listed below.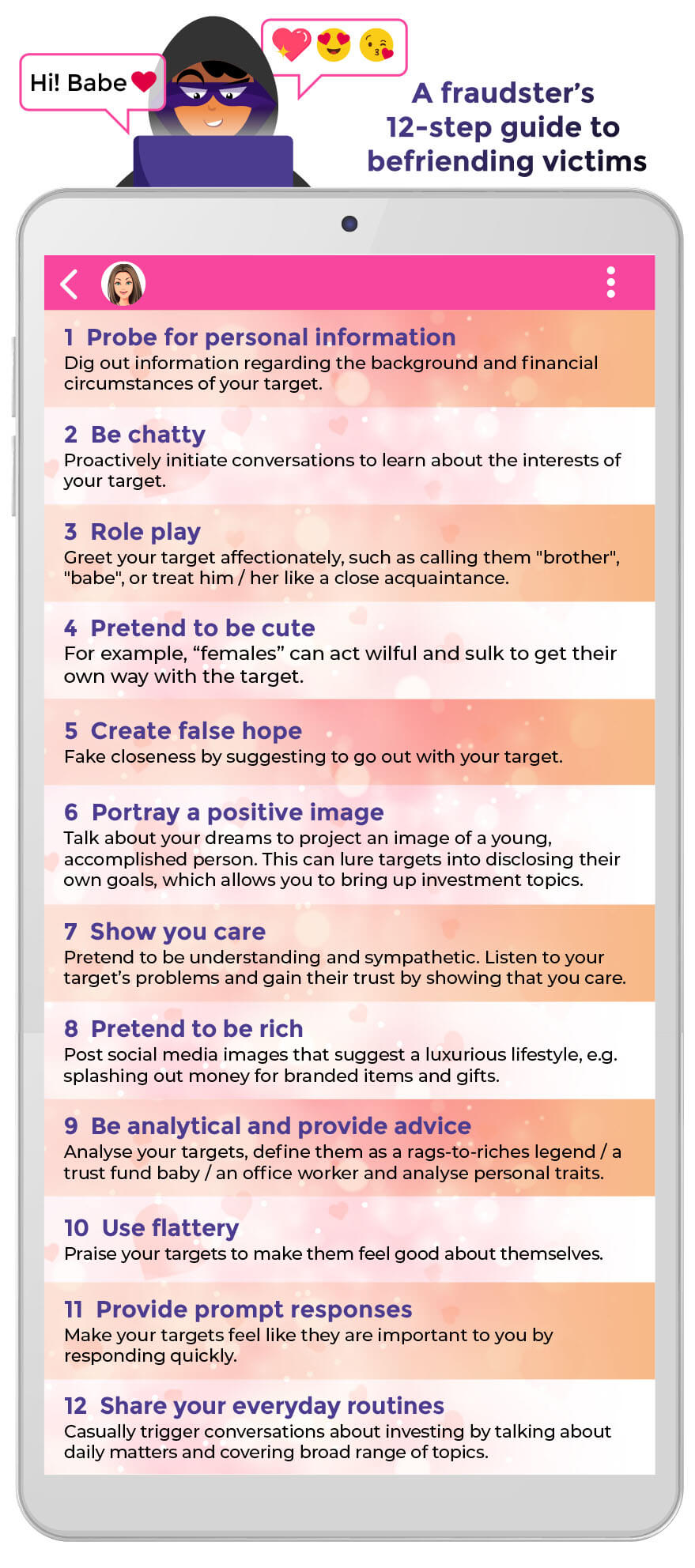 Fraudsters are known to play different mind games and if you are not careful enough, you can easily become the next victim. To protect yourself against scams, always be vigilant and alert to news relating to scams. If you suspect that you have become a victim, call the Police's Anti-Deception Coordination Centre hotline 18222 for help.
(Information source: Investor and Financial Education Council)