Latest news for the red leaves in LCSD parks and gardens
Thereare over 1500 parks and gardens under the management of the Leisure and Cultural Services Department (LCSD) across Hong Kong. Featuring green canopies and seasonal blooms all year round, such parks and gardens draw crowds of flower viewers taking pictures during flowering seasons. Among an array of flowering plants, some species are in particular popular with visitors. To help members of the public to appreciate flowers timely, LCSD launched a brand-new-flower-viewing website to enable the public to keep abreast of the latest information on occasions and locations for flower appreciation.
Latest news for the red leaves
The debut plant of this new website is red leaves in Tsing Yi Park, North District Park, Jordan Valley Park and the Hong Kong Zoological and Botanical Gardens. Members of the public can check the foliage changes in these parks and seize chances to enjoy the seasonal beauty. The flowering status of the remaining seven species will be updated in due course.
Tsing Yi Park
The Park's ornamental lake is lined with 35 water pine trees and five bald cypress trees. During autumn and winter months, the foliage turns golden yellow and even crimson. Designed in the European style, the Park looks gorgeously scenic as the lake gleams gold from the reflection of the foliage colours under the sun. The viewing platform opposite the ornamental lake is a popular spot for viewing red leaves, allowing photography lovers to take pictures of such beautiful red leaves. (How to go)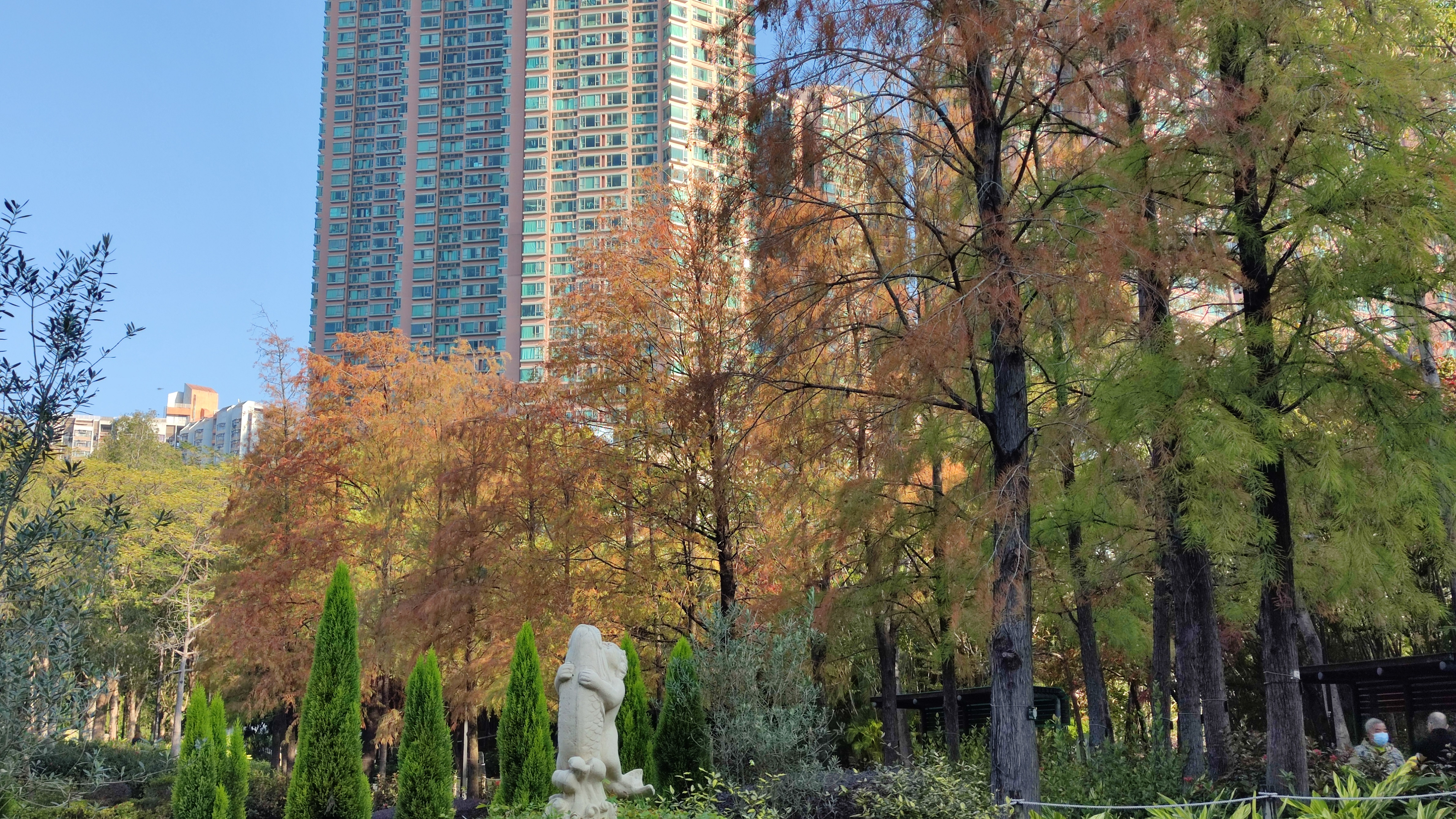 North District Park
Located between Fanling and Sheung Shui, the North District Park features a landscape designed in a splendid Yangzhou style with distinctively unique pavilions. At the centre of the Park is a picturesque ornamental lake by the side of which 16 bald cypresses are grown. The reflections of the Jiangnan-style gardens in the rippling water of the lake present a stunning view of poetic beauty, leaving visitors spellbound. (How to go)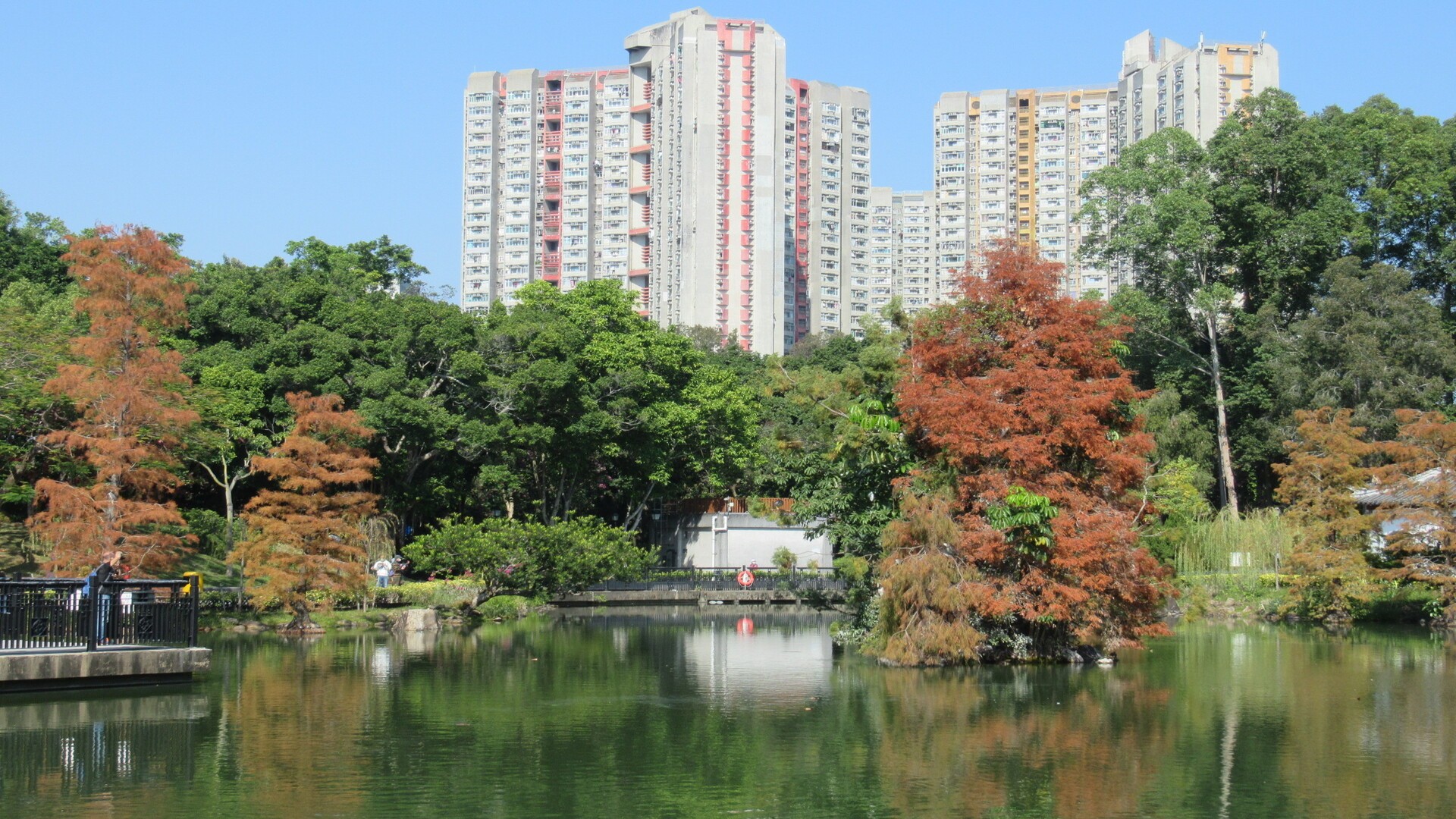 Jordan Valley Park
As the foliage of about 50 sweet gum trees in the Park turns crimson in winter, crowds of visitors are drawn to pay a visit, making the Park a popular urban spot for viewing red leaves. The Park features at its centre a large lawn rarely seen in urban areas, in addition to a children's play area and a radio-controlled model car racing circuit. Flower viewers may picnic here while enjoying the red leaves, perfect for family outings. (How to go)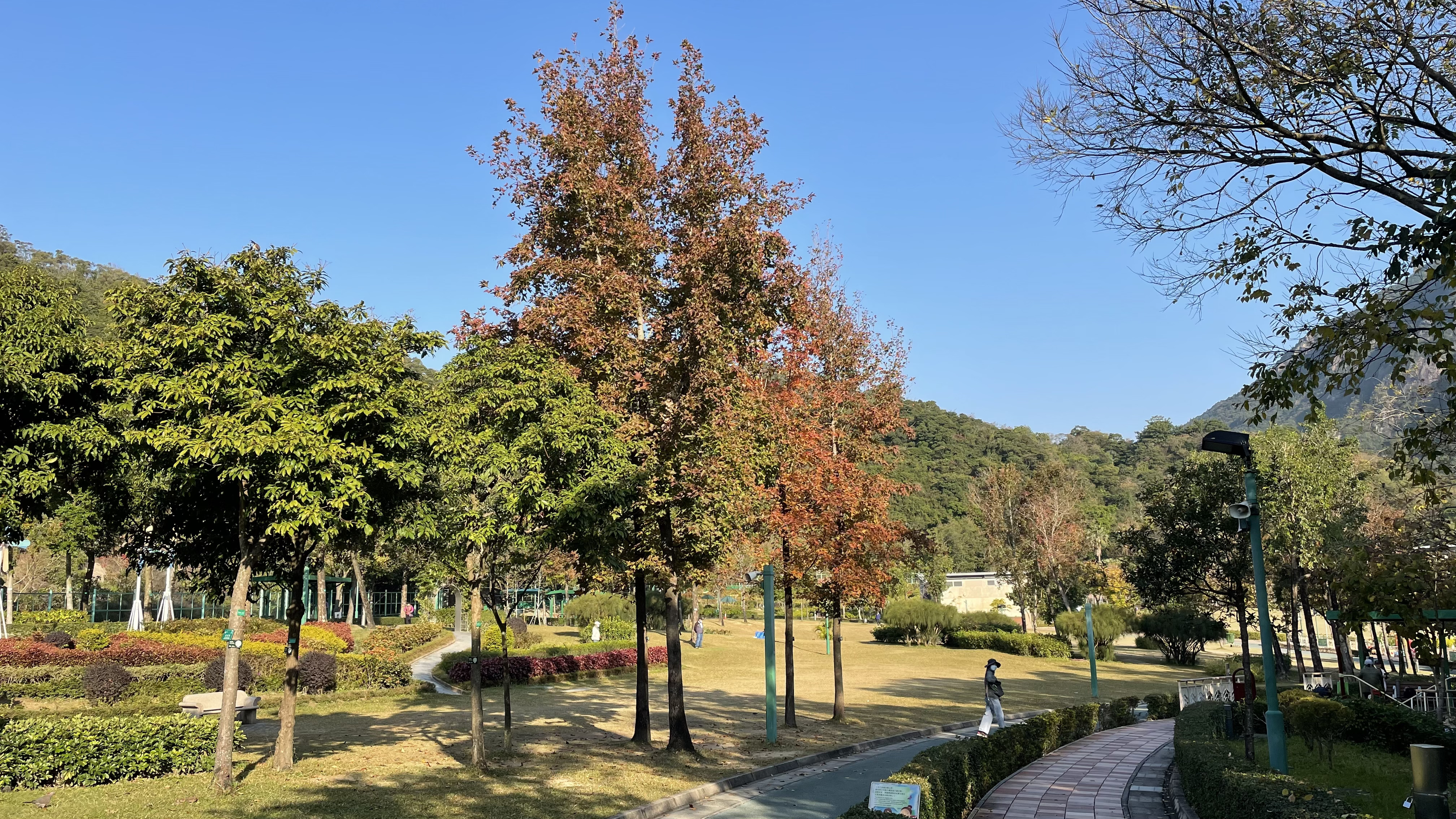 Hong Kong Zoological and Botanical Gardens
Located in the Mid-levels of Hong Kong Island, it is the first ever park built in Hong Kong with a history of 150 years. Flanked by 30 sweet gum trees, the Avenue of Sweet Gum next to the Fountain Terrace Garden appears like a tunnel of red leaves when the trees turn crimson in autumn and winter. The red foliage and the greenery nearby are a perfect match for each other, creating a poetic ambience around. (How to go)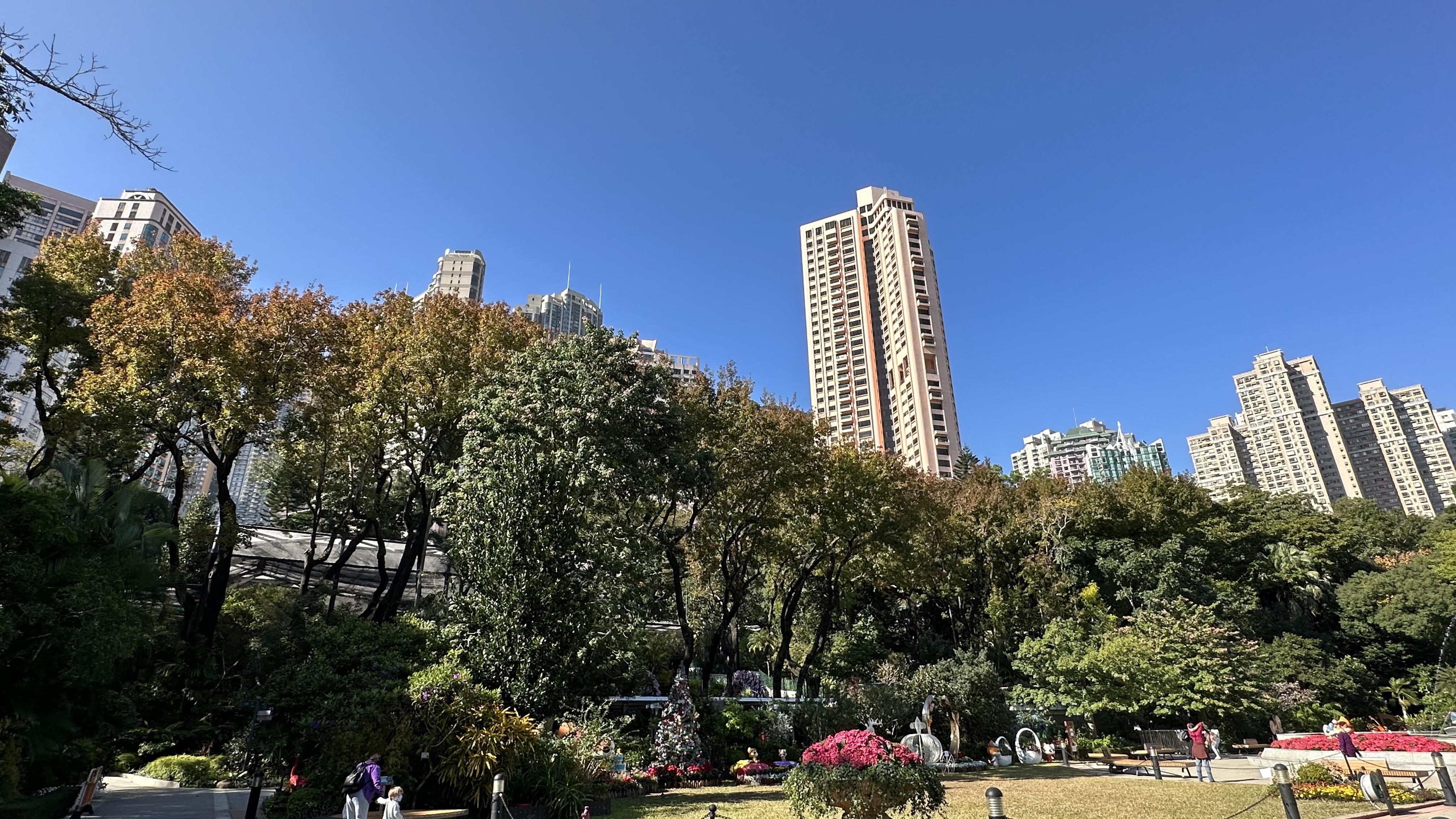 ---