HKSTP InnoCell provides a smart co-creation community for likeminded people
InnoCell is a smart living and co-creation space designed for I&T talents to spark collaboration within Hong Kong Science Park. All of the spaces are designed with a well-considered balance between aesthetics and functionality. InnoCell's vision is to develop an I&T co-creation community where its values and structures align with its residents' needs. At InnoCell, a new way of living has been created with a focus on a genuine sense of community, where the use of shared spaces and smart living technologies helps to build greater personal interaction and collaboration — resulting in a network of likeminded talents who inspire one another and have a positive impact.
Eligibility Criteria
The 17-storey InnoCell provides over 500 beds. Apart from the Science Park's company founders, Mainland or overseas employees, it is also open to visiting academics, scientists and technology talents. InnoCell's monthly rent is set up to around 60% of the market price of a similar property in the neighbourhood. The maximum lease period is one year.
Experience Innovative Smart Living with Four Types of Unit
There are four types of units: THE SOLO, THE TWIN, THE SUITE and THE POWERHUB. THE POWERHUB, with eight individual studios plus a private working area, is an ideal space for a project team to assemble and brainstorm.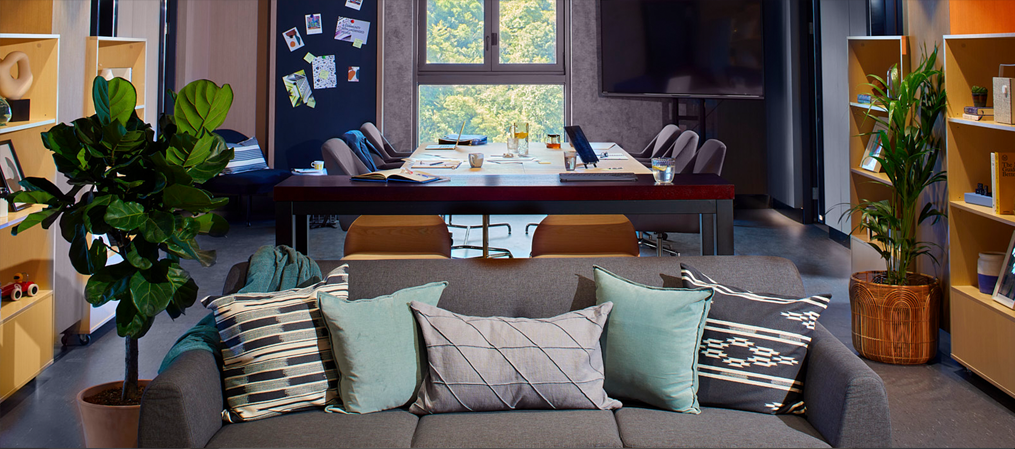 THE POWERHUB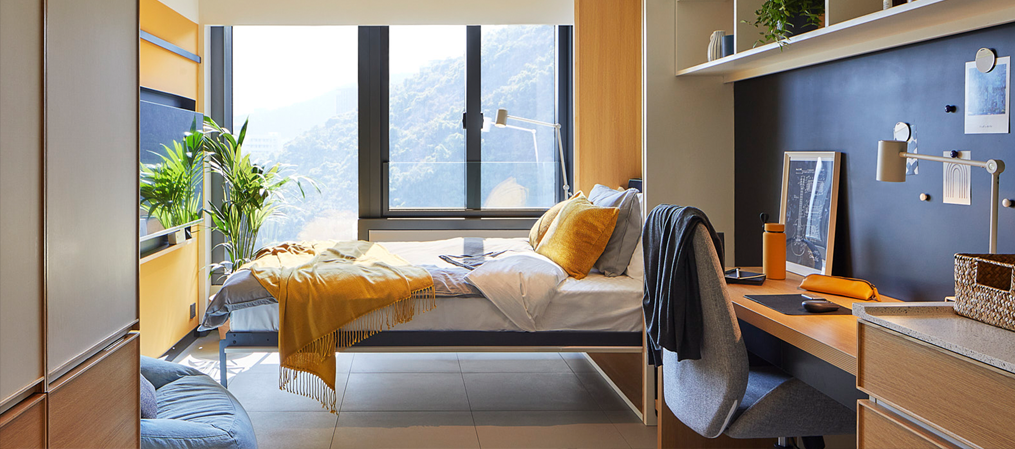 THE SOLO
It is not all work and no play at InnoCell. There is an approximately 30,000 sq ft common area that includes meeting rooms, a library area, and a gym, etc., offering tailored communal facilities for the residents.
For admission and more information about InnoCell, please visit the website of HKSTP and InnoCell.